Dragons
Edwin ('67) writes:
Saw one of them reasonably close up today. It was hunting not for me, I think, bigger prey. Drawing is mostly from memory, but I can tell you that it was fully as large as the stories say.. Should make a fine add. to the com­pendium if you ever decide to take that up again.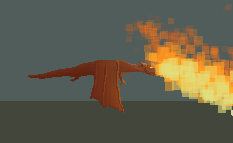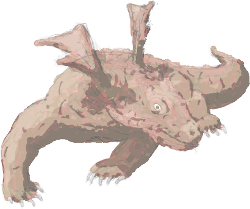 Lucille's letter:
I have now travelled to Likorsoth myself to see the wyrm pens see sketch and I am now quite certain that the wyrm this temperamental beast of burden is in fact the same animal as the dragon terror of the skies Although the penmasters resisted my direct enquiries I was able to find out a great deal by more subtle means The key is Suspendium of course It appears that a wyrm when given a diet rich enough in Suspendium will undergo a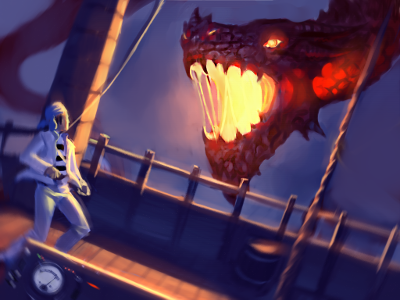 In practice, the dragon's flame is hot enough even to burn through heavy forti­fications. Of the ones we killed, most were pinned underneath ships by accident or destroyed by sustained, accurate fire.