By registering an account along with the code, you can claim a coat of arms for your ship. You can do this either via the forum website or in-game. Registering also gives you access to game downloads, so if you only got the key and no download link, this is what you want to do to get the actual game!
Forum
Go to the forum registration page and enter your details, along with the code.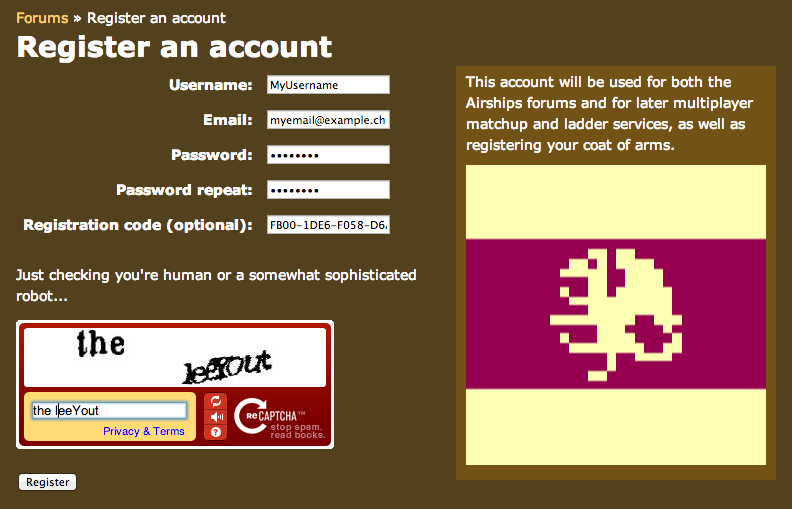 If you already have a forum account, go to your profile by clicking your account name, then enter the code there.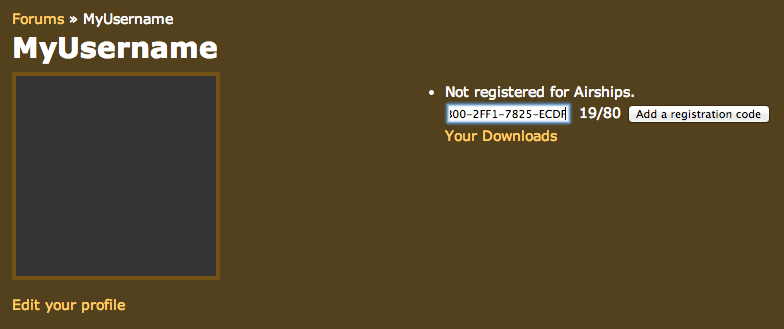 Downloads
To download the game from the forum, go to the "Downloads" section through the link in the top right.

Game
First, start out by copying the registration code (ctrl-C!). The game can automatically harvest the code from the clipboard. Then, launch Airships, and click on "Register" in the main menu. The code should be automatically filled into the right field. (If that fails, launch the game in a window and just type it out.)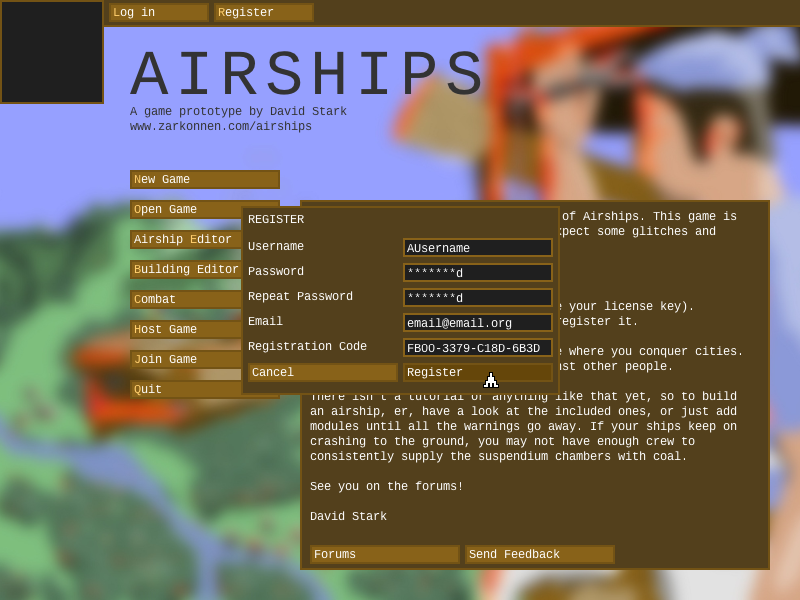 Once you've registered, you can choose a coat of arms in the game, which will also be shown next to your forum posts.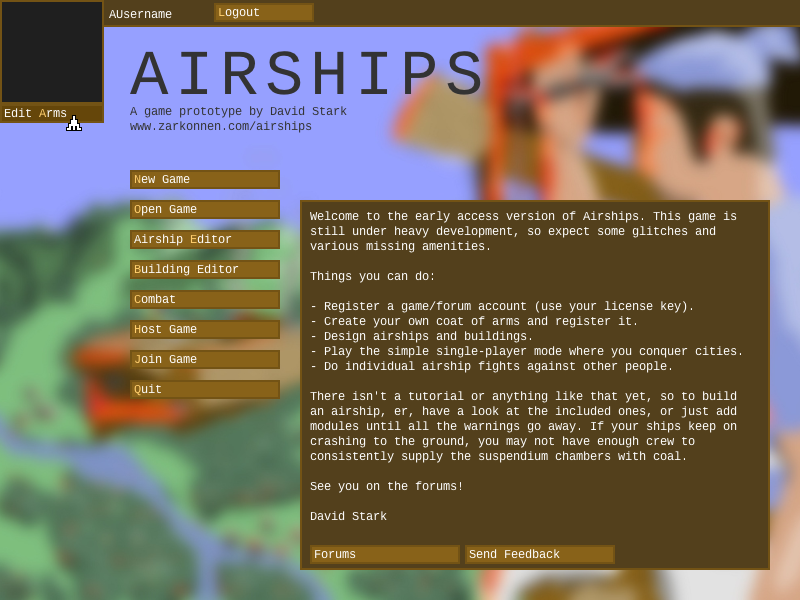 Finally, if you bought the version of the game with the custom heraldry, get in touch to discuss what heraldic symbol you would like!