In multiplayer, you are now told if your version of the game doesn't match the other player's.
You can now use special characters like "+" in your account name when logging in. Stuff+ will find this one handy, I think!
Buildings are no longer placed in precarious locations by the AI.
Captured ships are better at managing priorities with the few crew they have.
Reorganized code for designing and refitting ships: It's no longer possible to end up with duplicate ships from refit, for example!
Editor now guesses best armour type when loading in a ship. No longer will your new module additions be completely mis-armoured!
Support for older machines with graphics cards that don't support shaders.
Fixed various crashes.
All in all, I heavily suggest you upgrade to 5.2, which you can do by downloading the newest version from the store or forums.
Next up, I'll be writing up the second part of the game's modding guide, where I'll show how to make a simple mod that adds a new module. I'm also continuing work on the graphics improvements for version 6, which will see the introduction of dynamic lighting.
That's all for now. I leave you with the following recruitment poster: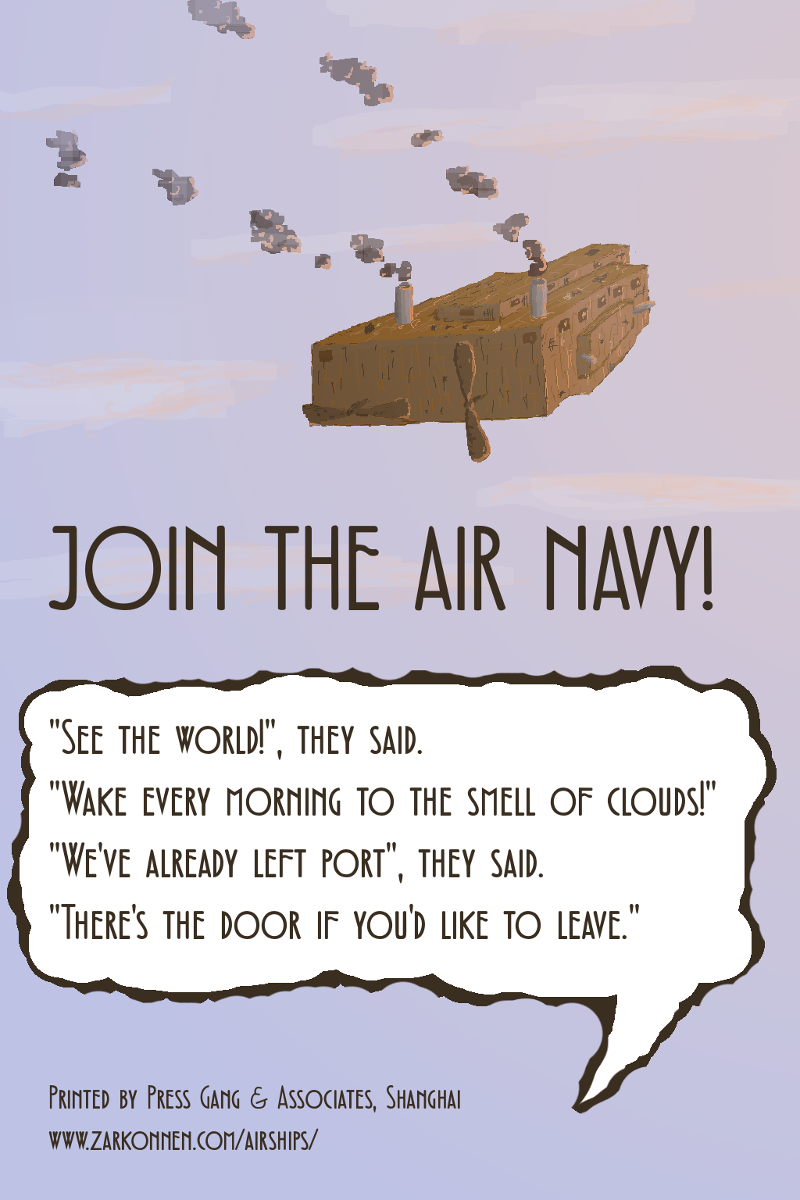 Purchase includes future versions up to 1.0!